Find User
here you can look for a user
Voxel Paint v1.10.0 Released
Voxel Paint
has just been updated to
v1.10.0
, and the update should be hitting all platforms in the coming days. This update fixes a handful of reported bugs, including an annoying one where embedded .vpp files would not render properly in the forum.
It also adds a new orientation cube to the corner of the screen, to help let you know which direction your model is facing (the
bright blue color
will always be considered front/forward by Scroll3d engine games). You can also click on any of the orientation cube faces to reorient the camera in the desired position.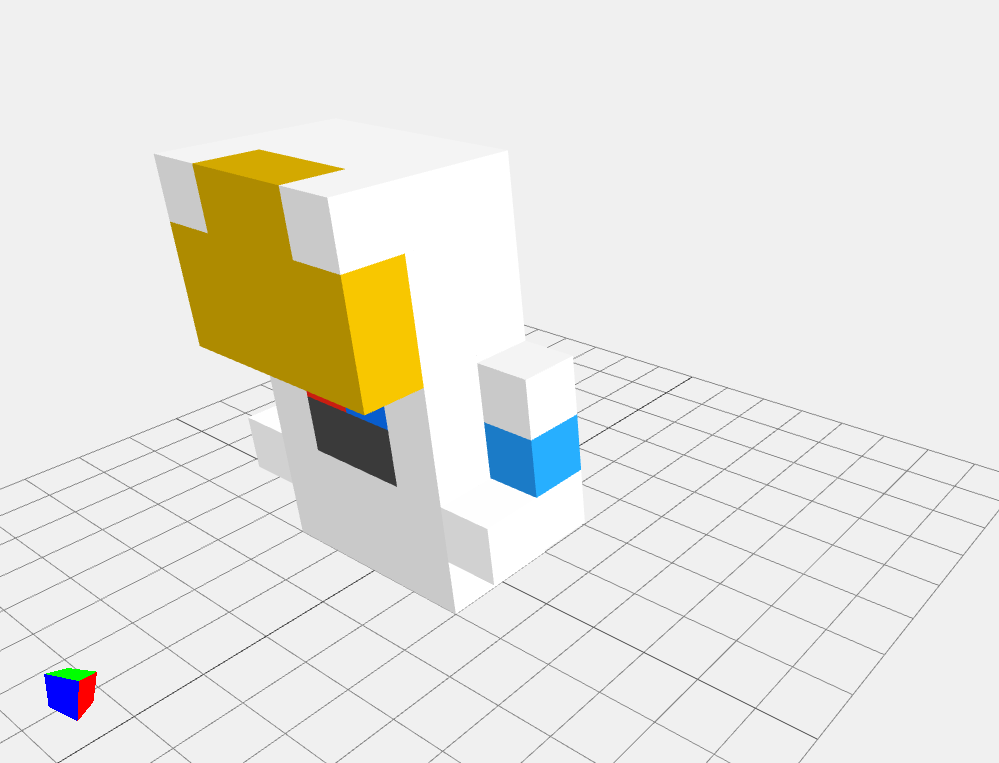 The update is live now on Ape Web Apps, the Ape Apps Launcher, and on Windows 10, and should be hitting Android and iOS in the coming days. Enjoy!
https://www.apewebapps.com/voxel-paint/
#voxelpaint
Owner of Ape Apps, LLC
For MC2, I know I mentioned it before, but are you going to add the progress bar on buildings? Also, another thing, for modding of buildings, can you have the option for customizing the amount of resources you get from selling the building? Like maybe you want to sell the building for 100% the amount you bought it for. I think it will be interesting for some modded bundles.
Yes I can do that
@RLMYTHICALLEGEND
I actually planned on having the resource bars there in 0.19.0 but I ended up changing so many other things that I didn't get to it :-/
Owner of Ape Apps, LLC
Linkback References

Try Boom Feed, the free RSS reader from Ape Apps! Boom Feed is a free RSS, Podcast, news reader and aggregation app, available on most platforms including Desktop, Android, and iOS. Try it today!