Find User
here you can look for a user
Major Update to Voxel Paint
Today I am releasing
Voxel Paint
v1.9.0
, which is available now on the
web
and the
Ape Apps Launcher
and should be hitting all other platforms over the coming days. This is a significant release "under the hood," as many core components of the application have been changed or entirely rewritten. This update also includes all Scroll3D engine updates from the latest builds of My Colony 2, new features,
new keyboard shortcuts
, tons of bug fixes, and a critical change that all users will need to be aware of. So let's take a look!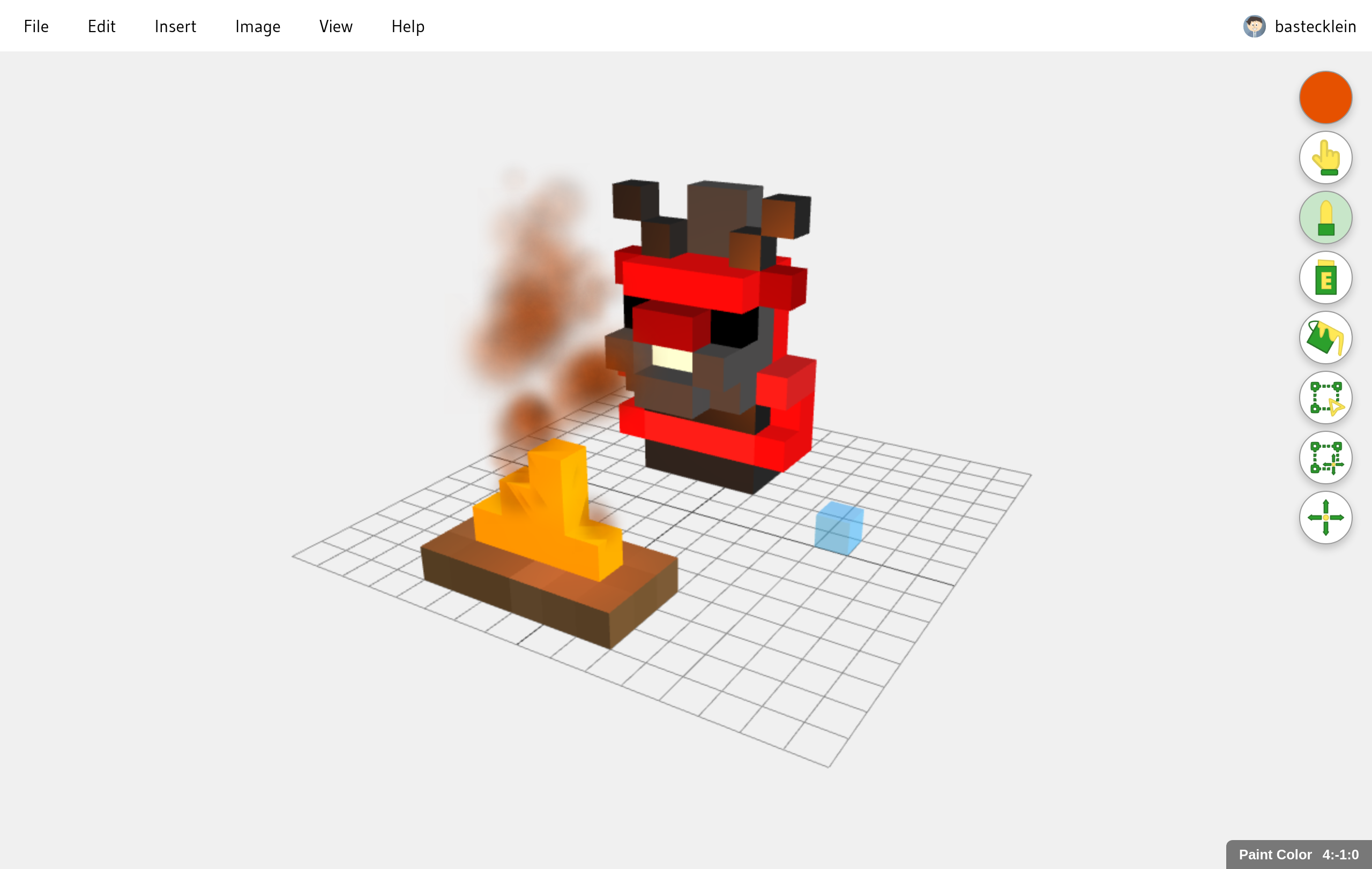 Let's start off with some new features that can be toggled on individual voxels now, including a
Metallic
effect, a
Smoke Emitter
effect, and one that has been requested from the very beginning,
Voxel Opacity
(transparency level)!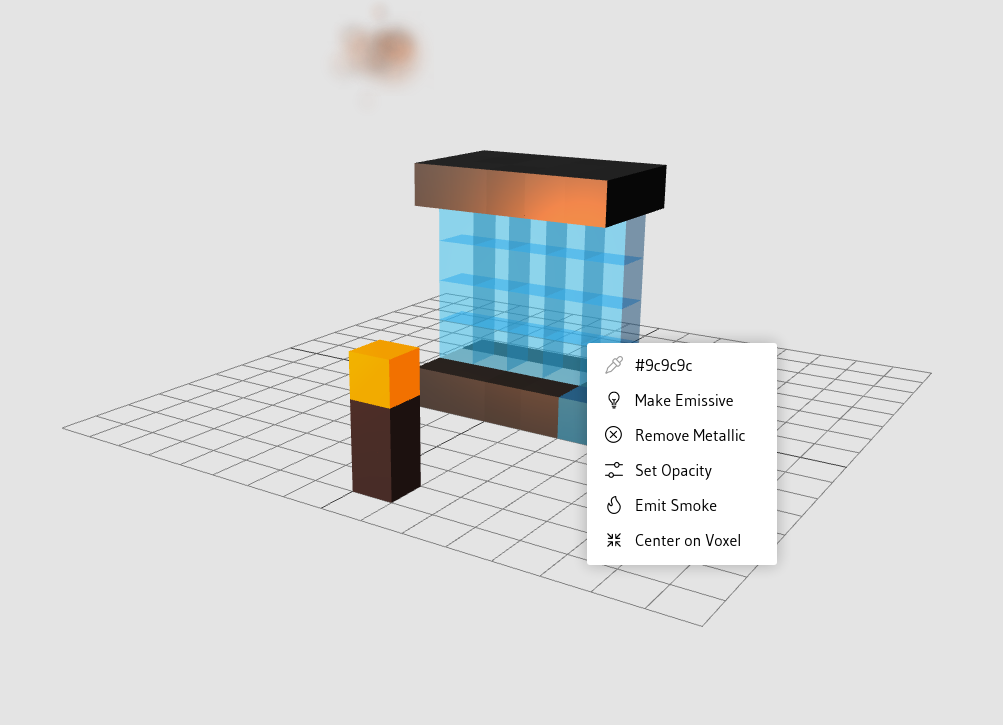 Now in the editor, you will notice that on semi-transparent voxels, you can see the edges of each cube, somewhat making the effect less cool. Rest assured that when these models are compiled, exported, and placed into games or the
Voxel Playground
app, large sheets of "glass" will look as they should. To correct it at runtime in the editor is too expensive of an operation.
The new per-voxel features are also available as "paint" features, which you can access by right-clicking or double-selecting the pen tool.
There is a critical change in this release that you will need to be aware of.
Moving voxels outside of the paint area is now destructive
! Models must now be built within the confines of the grid.
The
Keyboard Shortcuts
have been expanded, which you can see in detail on
this thread
, but I wanted to point out the new numpad functionality. Now when you have voxels selected, you can move them around freely using the keyboard numpad, and change their elevation using the numpad + and - keys. Pressing the numpad "enter" will finalize the move. This gives far greater control then trying to move voxels using the mouse or touch.
There are a ton of bug fixes in this release. You should notice that voxel moving and general manipulation is generally less "janky" than it was before. There is also a revamp on the rendering side, where voxels that are completely hidden (such as, inside of a giant cube) are no longer rendered, which greatly increases the performance of the application.
So that is about it for this update, but I hope you guys like it! My Colony 2, the Voxel Playground, and other apps that use .VPP models will have to be updated before they support all of the new visual effects, but that will be coming soon. I will be updating Voxel Playground next, and I will post a thread when it's released so you can test out all of the new cool looking effects on your models. Until then, let me know what issues you find, and what you would like to see added next!
#voxelpaint
#voxelplayground
#mycolony2
Owner of Ape Apps, LLC
Thankyou Bastecklein for adding such features as the opacity and other cool ones like metallicity and particle effects; also along with the performance integration. Great work! Getting exciting myself. XD
This is wonderful; my browser doesn't crash when dragging a fill voxel beyond the grid anymore!
Linkback References

Try Boom Feed, the free RSS reader from Ape Apps! Boom Feed is a free RSS, Podcast, news reader and aggregation app, available on most platforms including Desktop, Android, and iOS. Try it today!