Find User
here you can look for a user
Real Life Cloning Vats
So I bought a 3D printer this week, and after finally having the time to get it set up last night, I decided my first test print would something from My Colony 2. Since
Voxel Paint
allows you to export models as .obj files now, I loaded up the Cloning Vats, exported it, brought it into PrusaSlicer to prepare it for my 3D printer, and now I have a itsy bitsy little real life Cloning Facility!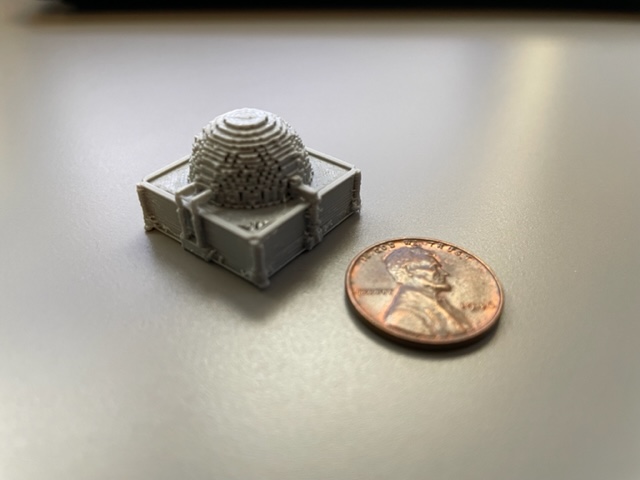 The model isn't perfect and needs cleaned up a bit rather than just trying to print it straight from the VPP file, but it's a reasonable start. I might make some larger more detailed models and prints of some of the various MC2 structures and perhaps make the files available to anyone who wants to print little real life My Colony 2 structures as decorations.
Anyway, just a fun toy to have. Once I get the technique and models perfected, if anybody wants a real life MC2 model or any other model derived from a Voxel Paint file, I would be willing to print it out and send it to you, provided you paid for the shipping and the filament used!
#mycolony2
#3dprinting
#voxelpaint
Owner of Ape Apps, LLC
print enough structures and you could simulate my colony 2 in real life
pieces for the My Colony board game.
my username is eSandvich

Try Boom Feed, the free RSS reader from Ape Apps! Boom Feed is a free RSS, Podcast, news reader and aggregation app, available on most platforms including Desktop, Android, and iOS. Try it today!