I thought the hard-cliff block edges was making MC2 look too minecraft-y, so I've been replacing most of the edges with softer slopes: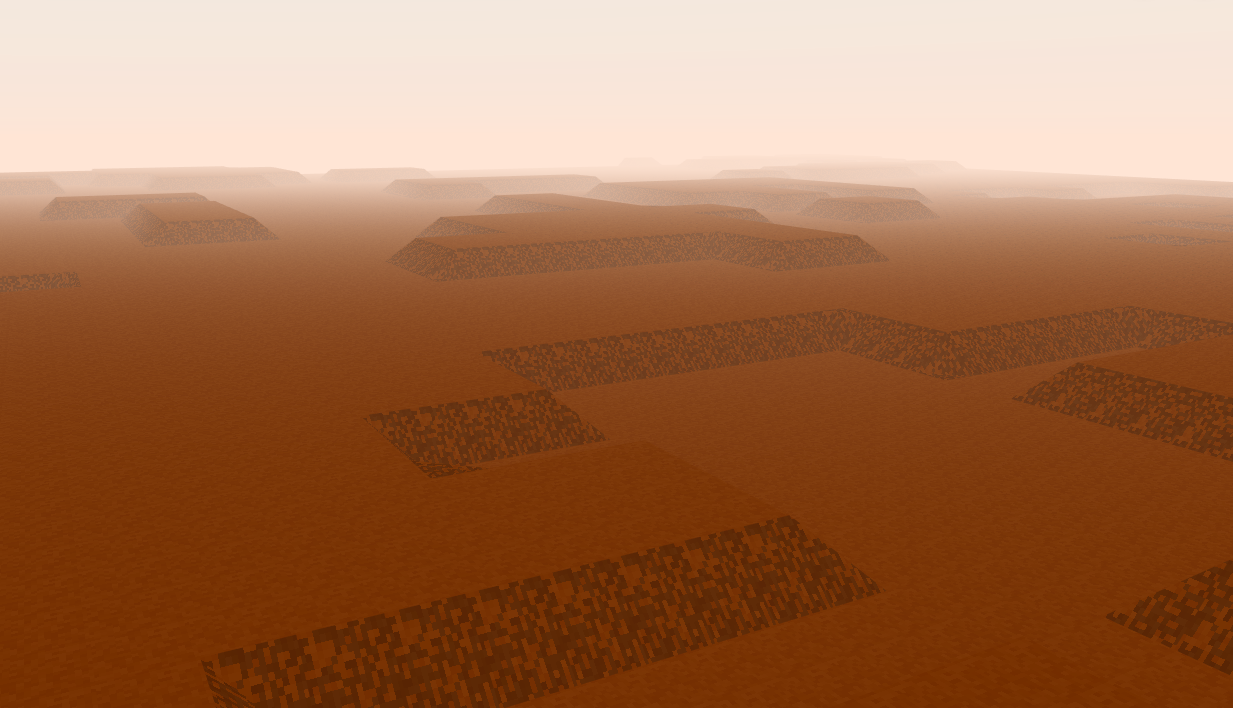 It was actually way more difficult to program than I anticipated, mostly because I am not "Mr. Math" or "Mr. 3d" by any stretch of the imagination.
Anyway, it is far from perfect, but I think it looks a lot better than the more block-y style it had before. There will still be a hard straight cliff if two adjacent tiles have > 1 tile of elevation between them, or if a cliff is next to the water.
I think this is also better because it will allow rovers to drive pretty freely without the need for the player to do manual grading or sloped road building, which I figured would get annoying considering the sheer amount of elevation changes.