Beginning in mid January with the next update to My Colony and rolling out to several other apps in the coming months, My Tokens are an upcoming part of the Ape Apps accounts system that will add a bit of (optional) variety to several different games.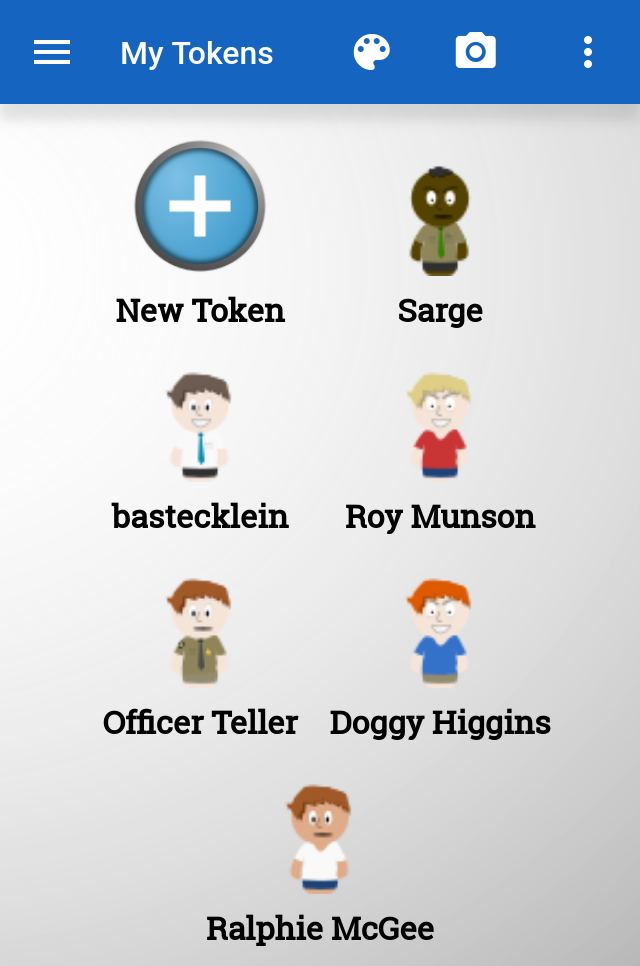 So, what are Tokens? Basically they are little avatars you can customize and make and save to your account. You can store however many you want to your account, but you can only set one as your primary Token. If you don't care about Tokens, you can have none.
Tokens can be used as your avatar/profile picture on the Ape Apps site and within the different apps, but their real feature comes with how they tie into different games. Take
My Colony
for instance. Right now when you have tourists come to your colony, they all look like the same dopey guy walking around with a camera in his face. Sort of boring.
With the addition of Tokens though, there will now be thousands of unique user-created tourists showing up to your colony from all across the galaxy. Note that this feature will be optional, and you can turn it on or off at any time. In a similar way, the visitors to your farm in
My Land
will also be replaced with user-generated Tokens.
One of the coolest implementations though will be in the upcoming game Death 3d. As I alluded to in
this blog post
, people will be able to play online multiplayer deathmatch games using their own custom Tokens as their characters. This game is essentially the reason I created the entire Token system, so that I would not have to manually create a bunch of deathmatch characters. You will also be able to play against global Token characters during offline single-player skirmish deathmatch games. There will be so many possibilities that you may never have to kill the same AI bot twice!
The Forum chat will also be getting some Token love. In addition to the regular text based chat, there will also be a new option to switch into "token chat" mode, which lets you chat like normal, but also walk your little token guy around a virtual room. It might evolve into a basic RPG type game at some point. Might be totally pointless on the main Ape Apps chat channel, but could have some cool uses on the RP Forums channel.
My classic game
Level Up
will also get it's own token upgrade in the form of an all new multiplayer arena mode, where you can go head to head and fight other players online, earning coins and experience to upgrade your online-only character. Also, I was playing the classic NES game Punch Out over the Christmas weekend and was thinking of making an over-the-top boxing arcade type game using Tokens as the characters. It would have both offline and online multiplayer and I could probably make it in just a couple of weeks or less, since Tokens would take care of most of the visuals. We will see.
Anyway, these are just some of the initial features coming with Tokens next month. If people like them I might add more stuff. I was thinking of adding a way to somehow send 'gifts' of some sort to other players through the token system. Like if somebody's Token visits your farm in My Land, you can click on them and give them a pumpkin or something which in turn can be used in My Colony or Level Up somehow. But I haven't totally thought it out yet. Like I said before though,
everything Token related will be completely optional
, since I know there are many people who don't like this sort of nonsense. But for the people who do, it will be just one small thing to sort of tie the different Ape Apps games together in a fun little way!