Hello guys!
I have a little idea to present here...
The AncientBots!
Here are some arts for its buildings.
(New)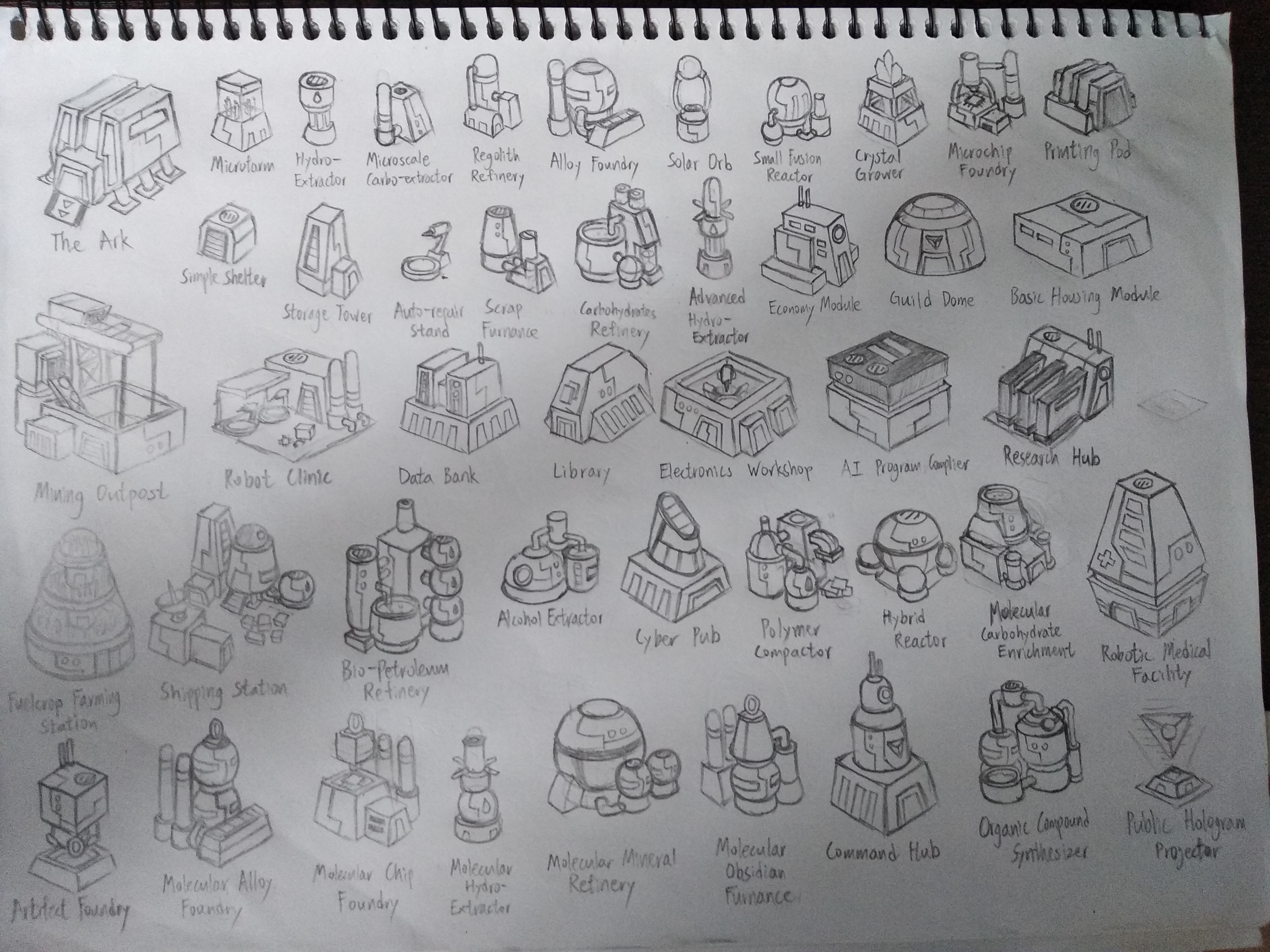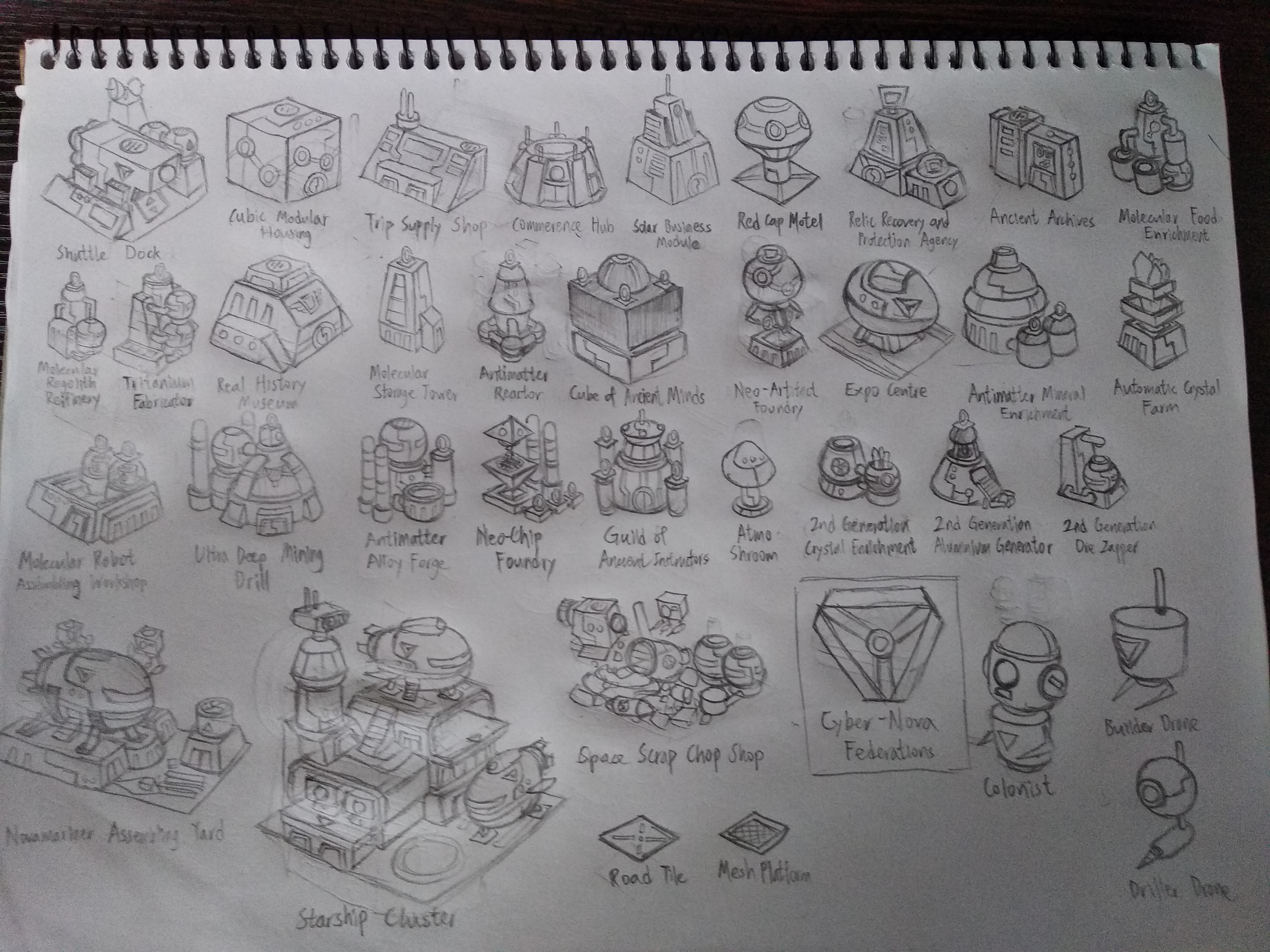 (8/1)
(Old)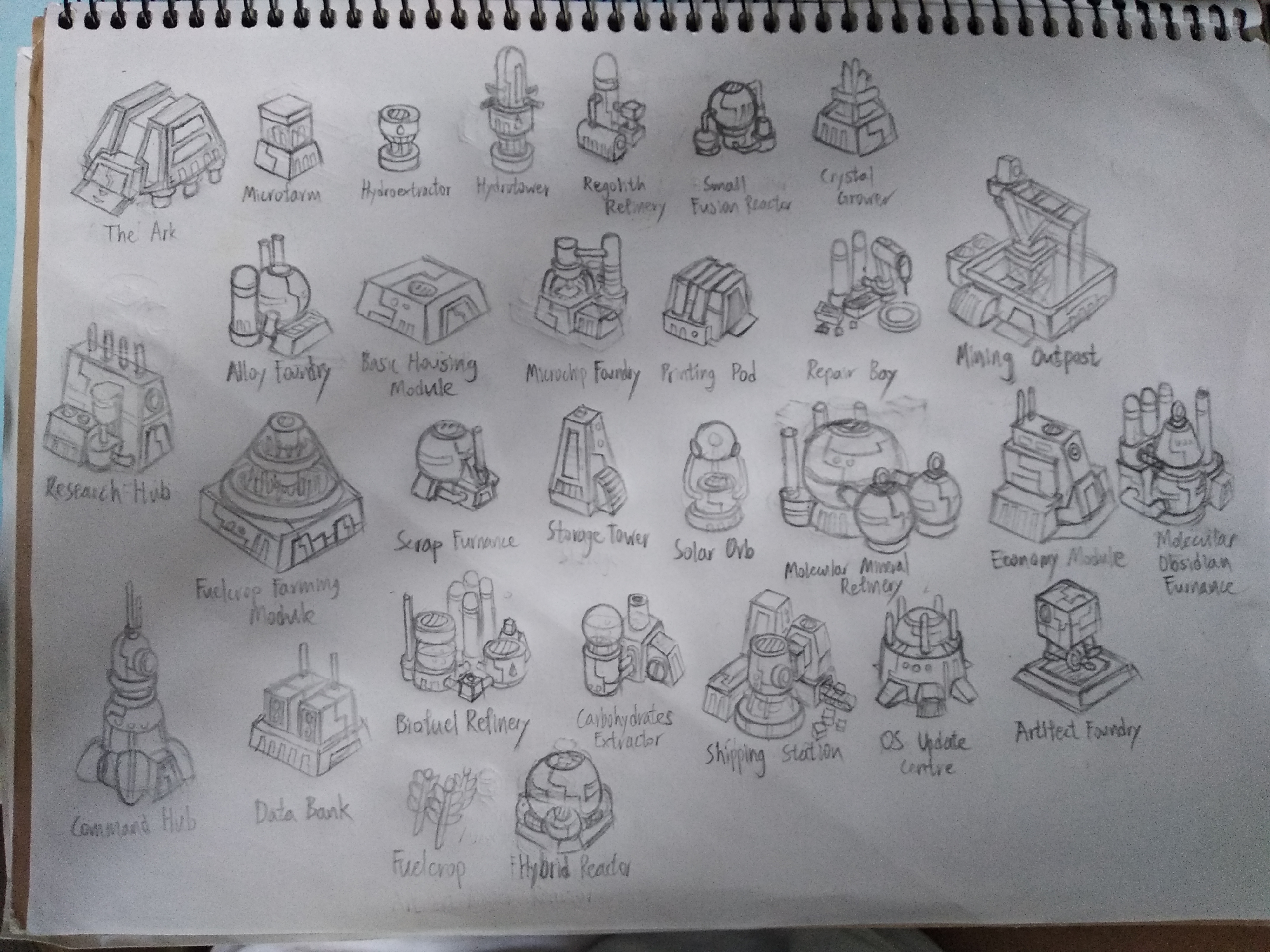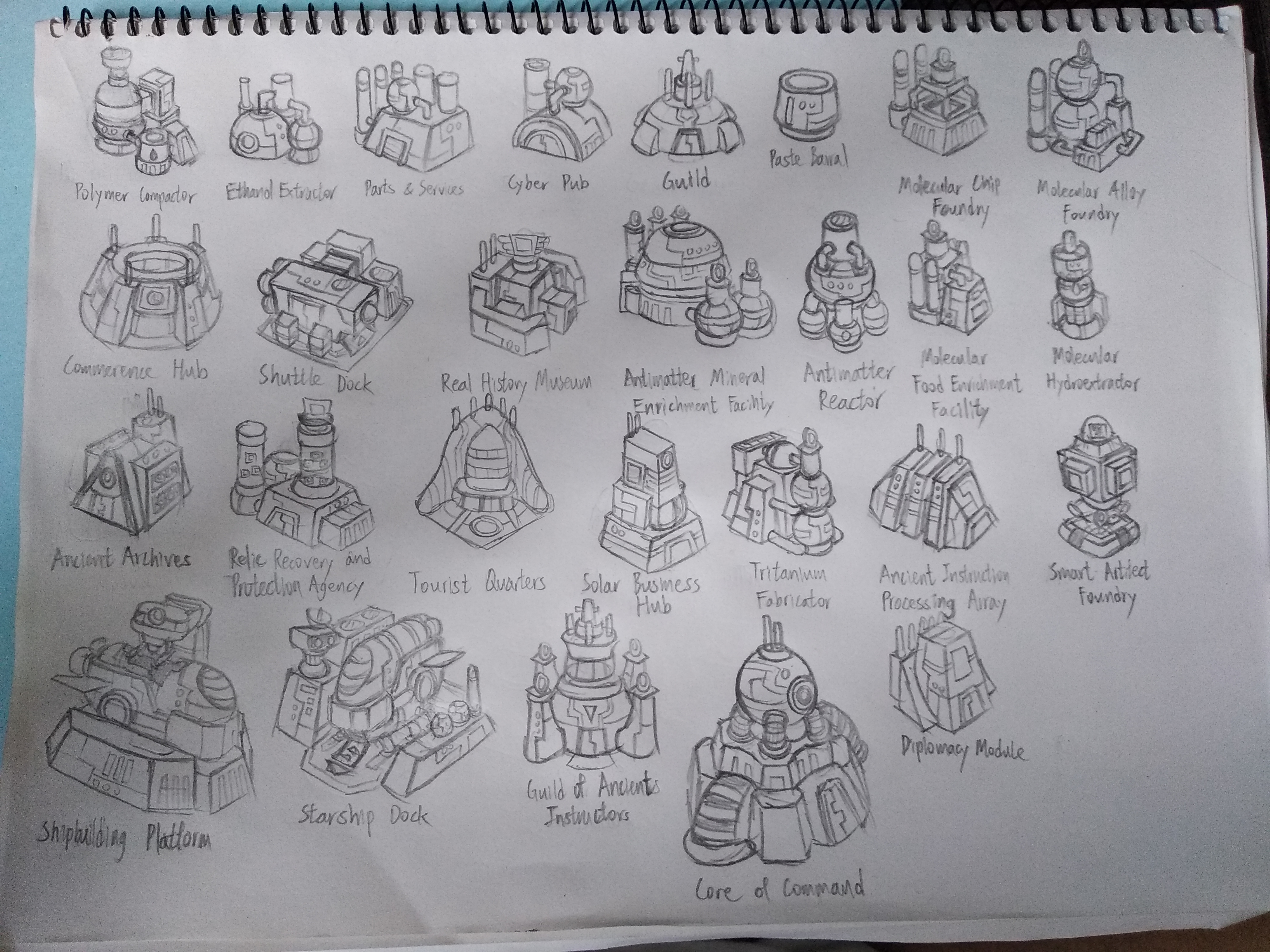 (7/28)
Remarks for buildings:
• The Ark is the landing craft of the AncientBots. Houses 5 people with little ability to supply food and water. Provides 5 power, and it can build some basic vehicles for this civilization (as every civilization needed).
• Guild is a civic centre.
• Printing pod provides population; as well, it can build a wider range of vehicles.
• Repair Bay and Parts & Services are 'medical' facility for them.
• Microfarm grows fuelcrop only, not food. Food must be obtained from Carbohydrates Extractor, consuming fuelcrops.
• Shipping Station gives both export and import function, but does not give tourists unlike its upgrade Shuttle Dock.
• Ancient Archives converts alien relics from Relic Recovery & Protection Agency into ancient instructions, which is a widely used consumable for mid-to-late stage for this civilization.
• Commerence Hub allows online trade.
• Data Bank is a internet utility. To know more about internet utilities please refer to this post for reference: https://www.ape-apps.com/viewpage.php?p=31612
• Molecular Mineral Refinery and Antimatter Mineral Enrichment can turn ore into more ore, along with minerals.
Remarks concerning AncientBots:
• How food and water are consumed by them? Just imagine they have a biochemical reactor that needs food and water to keep running. And all AncientBots has a brain, so food and water is still needed by them.
• Do you know they also drink rum as 'entertainment'? These alcohol fuel will give them refreshments as well power 'em up - boom. Optimized status.
• AncientBots are the only civilization left who know to make artifects from the raws. So they have the Artifect Foundry.