Find User
here you can look for a user
My Colony 2 Bumped to v0.3.0
As I
noted last week
, I will now be providing weekly version bumps to the My Colony 2 development builds so that users on either the
Ape Apps Launcher
or those who have installed My Colony 2 on their device as a
Progressive Web App
are able to receive the latest updates without having to uninstall/reinstall the application. As such, today marks another version update, to
v0.3.0
.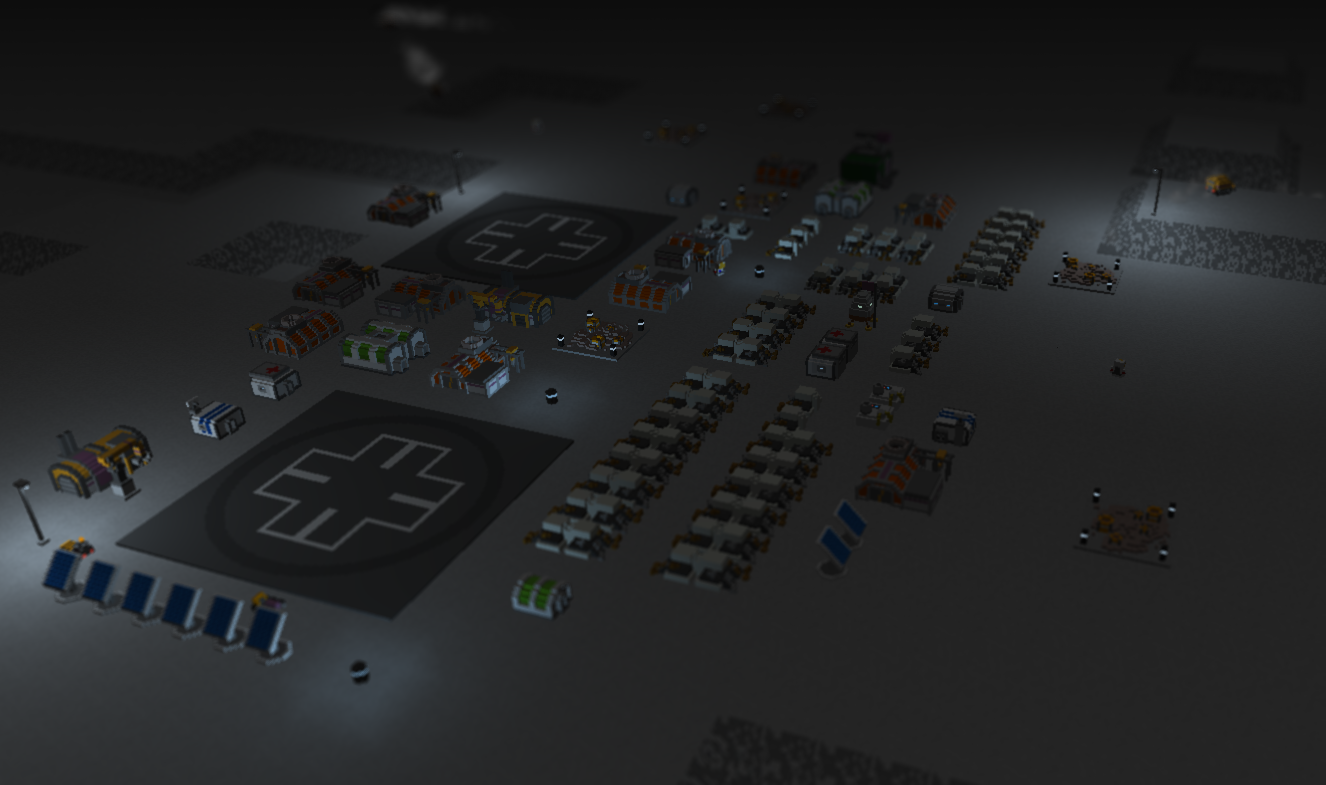 If you've been playing and force-updating the game throughout the week, then you probably already know what all of the changes are. If not, I will just touch on some of the larger items here.
Firstly, it is now possible to create/distribute/use 3rd party mods, right from within My Colony 2. If interested or you want to see an example of the capabilities, head over to
this thread
where I talk about the feature and provide a download for a small mod that I made in under 10 minutes that completely transforms the game using assets from
My Empire
. The takeaway is that pretty much everything in My Colony 2 is user-moddable (is that a word?).
All current planet types are now at least somewhat playable, although some changes to the different worlds are to be expected in the coming weeks. As it stands though, you should be able to at least start a base on each available world. Currently, the Lunar map provides the highest absolute number of building options.
The engine can now utilize .vpp models that are precompiled using the current beta release of
Voxel Paint
. I detailed the process over in
this thread
, but the new precompiling feature allowed me to reduce the loading time of one of
@GeneralWadaling
large .vpp models from almost a minute down to under a second. I plan to release v1.7.0 of Voxel Paint later this week, which will include the new precompiling feature.
This release includes a handful of French translations provided by
@Sobeirannovaocc
and
@Freedmoon
which represents the first test of the games translation functions. I haven't tested it myself, but if your device language is set to French, then by all means give it a try and see if it works!
When I first bumped the version to v0.2.0, there is a fair bit of lag related to Rover movement in multiplayer games. This lag has now been reduced significantly. In my testing it is almost unnoticeable in a game with 5 players and a fair amount of rovers active. That said, I do have a fiber internet connection, so please give multiplayer a try and let me know how the lag is on your connections.
A few more structures and units have been added to the game, and there are obviously a lot more to add. I saw that
@itsLiseczeq
has gotten into the model creation game as well, which I am happy to see. Anybody who wants to try their hand at creating 3d models for the game is absolutely welcome to do so! In fact, if anybody could put together a good looking Microchip Factory, I would be extremely happy.....
Anyway, thank you to everyone who has given feedback and content to the game, as well as those of you who have helped test. Several people have joined my testing games over the past week and have left valuable feedback, so thank you to all, let me know how the game is going for you, and stay tuned for a whole lot more to come!
Bugs that I found while playing on Lunar World: 1: building a building doesnt say how much it costs, just says "building cost" and that's it. 2: Ore miner, Gold miner, and Rover currently do nothing, unless if they do things on other planets. 3: Build a water pump and greenhouse, however never saw Water or Food. 4: Solar panels seem to do nothing. 5: Some settings ,like turning of day/night cycle do not work (still day and night happens). Saving the game, doesnt save the game. I'll try out other planets and see what happens...
Glory to the:
Soviet Union Empire
PaRCAWjN
LES kingdom, with 10000% payroll assistance.
Linkback References

Try Boom Feed, the free RSS reader from Ape Apps! Boom Feed is a free RSS, Podcast, news reader and aggregation app, available on most platforms including Desktop, Android, and iOS. Try it today!